Product introduction 
(ACAFull automatic charger)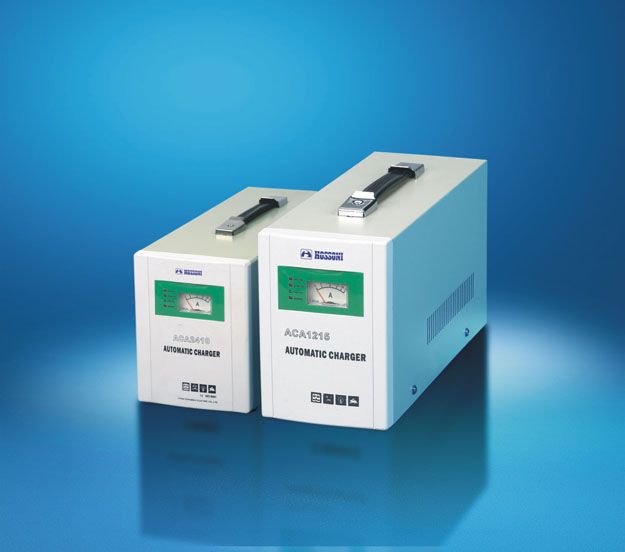 ACA full automatic charger adopts full automatic  control circuit ,  it  controls the current adjustment automatically according to battery voltage, when  the battery  voltag e gets  preset value  ( Set  at  user  requirement ) ,  it  will stop charging  automatically .
     With   the  features  of  high  automation ,   reliable performance and simple operation, it is suitable for battery whose voltage is 12V and 24V and the capacity is less than 300AH.
Application 
(ACAFull automatic charger)
     It is applicable for storage battery charging for various vehicles, tractors, diesel equipment, marine generating sets, miner's lamps, motorcycles, etc. When maintaining vehicles and during mining operation, this machine also can be used as safety lighting power supply, besides, it also is the essential equipment for the post and telecom-munications departments and geolo-gical departments.
Performance  
(ACAFull automatic charger)