يبدو أنك لست عضوًا في TradeKey.com بعد. اشترك الآن للتواصل مع أكثر من 7 مليون مستورد ومصدر عالميًا.
انضم الآن ، مجانًا
|
Enzyme Catalyst Alpha Dextranase Food Grade
مواصفات المنتج
Type :

Enzyme Preparations
CAS No. :

-
Other Names :

-
MF :

-
EINECS No. :

-
FEMA No. :

-
Brand Name :

-
الوصف
Product:       Alpha Dextranase
Description: Liquid or powder, the product complies with JECFA(FAO/WHO) & FCC recommended specifications of food grade enzyme.
GOM Status:  A purified preparation of dextranase derived from Chaetomium gracile.
Activity:           5000u/ml, 10000u/ml, 20000u/ml
Temperature: 35ƒ- 65ƒ optima temperature is 55ƒ
pH:                 5.0 - 6.5 optima pH is 5.5-6.0
Appearance:  Light yellow powder/liquid
Heavy Metals: Lead (Pb) ≤10.0mg/kg
As (As) ≤3.0mg/kg
Microbiological: TVC(cfu/g or cfu/ml)≤3000
Coliforms(cfu/g or cfu/ml)≤30
Escherichia coli No detected in 25g
Salmonella No detected in 25g
Carrier: Potassium Sorbate
Storage: Should be stored in a cool (0 -5 ƒ) and dry place, Under these conditions the shelf life of the product is one year.

Fungal alpha Dextranase enzyme (E.C. 3.2.1.11) is produced by the controlled fermentation of  Chaetomium gracile. It hydrolysis the glucosidic bond alpha (1, 6) contained in dextran to release glucose or isomaltose and isomaltotriose.  In the process of sugar production, dextrans are undesirable compounds, because they increase the viscosity of the flow and reduce industrial output, bringing about great losses. The use of alpha dextranase enzyme is the most effective method for hydrolyzing the dextrans at sugar mills.
Function: 
1) Rapidly reduce viscosity, quicken filtration rate.
2) Increase the final molasses clarity and purity.
3) Increase extraction capacity and total yield.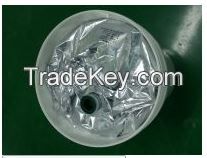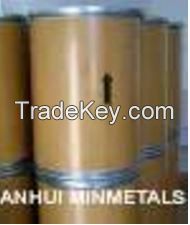 لمزيد من المنتجات من موردين آخرين

Get Verified Buyers & Suppliers
Avail Free Consultation