Euro style Warranty 2 years HY Crane 20t Lh euro crane             
                        Crane inspection services
                                   largest crane factory in Aisa,50000 sets per year
 HY Crane inspection services allow efficient material handling with load capacities up to 30 t and spans up to 31 m even in halls with low ceilings. With a minimal safety 
clearance between top of crane and factory roof, and the compact dimensions of HY crane girders, it is possible to make full use of the available height and to reduce the cost of a new building. 
Shipping Unique

 a)  high reliability,  safety,  free maintenance rate.
 b) compact design,  small size,  low dead weight, small wheel load,  and short size.
 c) Low noise.
 d) advanced configurations. such as galvanized high strength wire rope,  
    self-adjusted disk brake,  hard tooth reducer,  programmable lifting limit switch.

Product Description

European type cranes have such design concepts as small dimension,  light dead weight. Compared with traditional cranes, the limiting distance is minimum 
from hook to wall, and  headroom is the lowest, which makes cranes work more close 
to the front, and lifting height more higher that increases effective working space of 
workplace.New workshops can be designed more smaller and have more functions because the dead weight is light, and the wheel pressure is small. Smaller size workplace means saving a huge amount of money from initial construction investment, long term 
heating,  air conditioning and other maintenance free.




Services                                                                                      
 · 20 years manufacturing experience
 · 10 years exporting experience
 · HY crane group has established cooperation with over 5 scientific and      technical institutions such as Beijing Material Handing Research Institute
 · CCTV advertised brand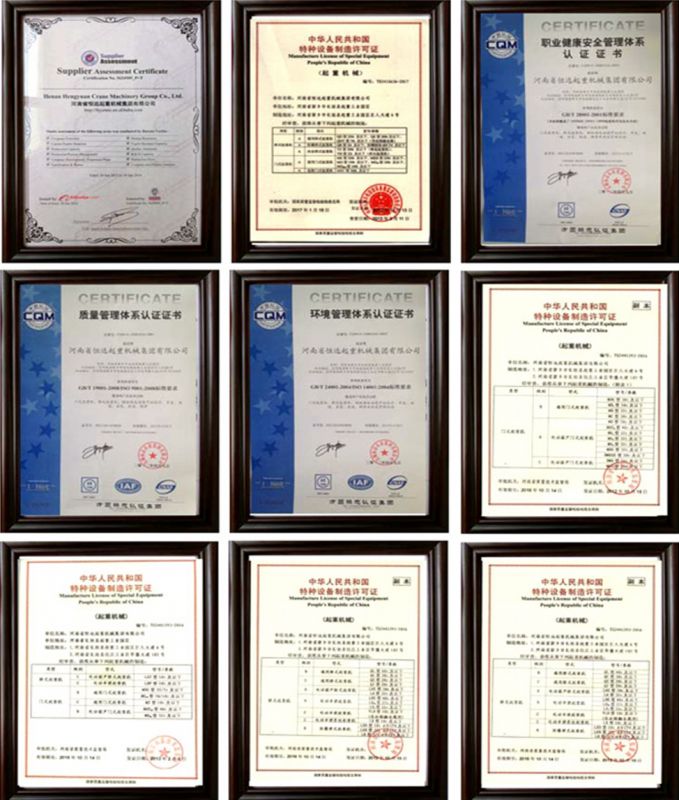 Packing and shipping                                                           
 
Shipping
 Sea freight
If you give us a larger order and the order is more than 3 cubic meters, we
usually adopt the sea freight, itll take a longer time to deliver the goods, may be 20- 30 days.
We can send you paperwork which is required for the customs clearance in case of the different regulation of your country.
Payment terms:
We can accept L/C at sight, 30% T/T in advance, the balance paid before shipment.
For the old clients, we can provide the discount service.
Warranty:
We'll be responsible for maintenance if our product itself has quality problems during one year after receiving.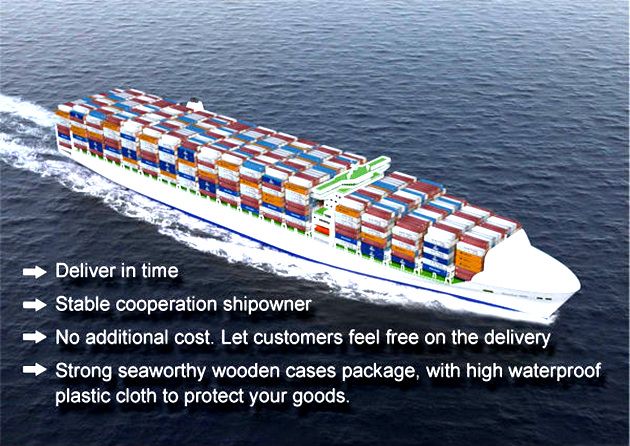 Company Profile                                          
 
Henan Hengyuan Group is a China-leading group of crane businesses which was found in 2003, serving a broad range of customers all over the world to provide a complete set of advanced lifting project,Our clients include manufacturing and process industries, shipyards, ports and so on. Regardless of your lifting needs, Hycrane is committed to providing you with lifting equipment and services that increase the
effectiveness and value of your business.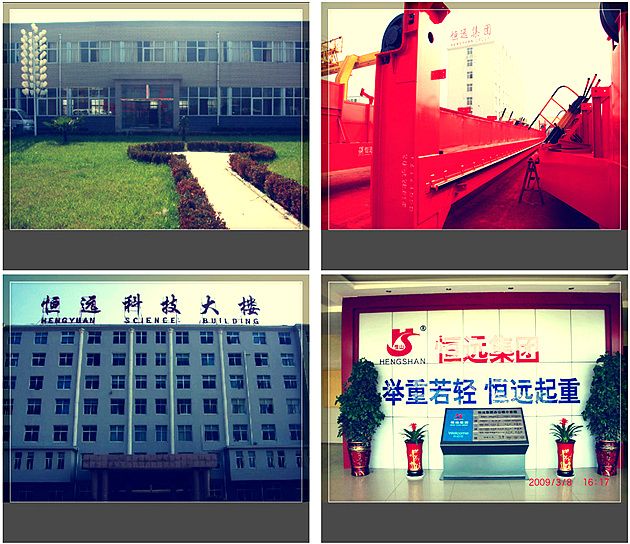 Company Profil
Visit US