Product Name :
china Injection mould 
Product Description: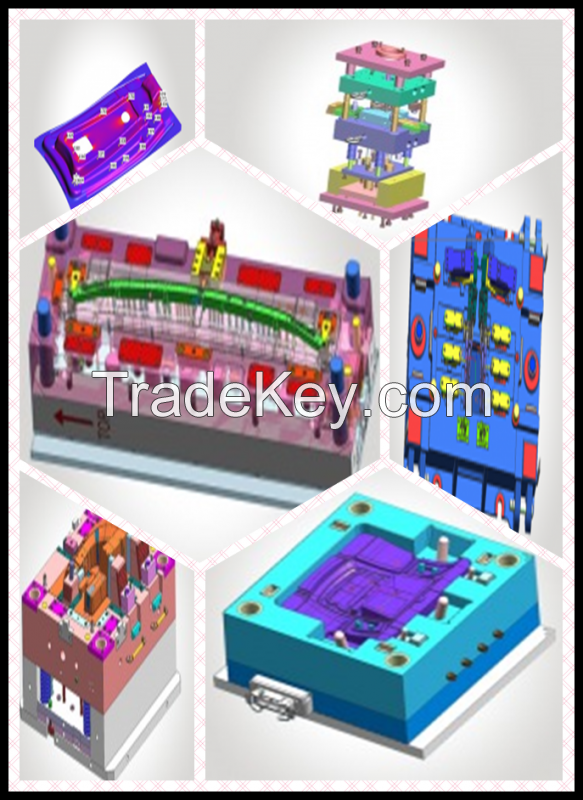 CompanyInstruction:

About Us:
      
 Ningbo yaosu industry company ltd (ningbo yinzhou gaoqiao yaosu mould factory)
was founded in 1980`s,which is a professional factory of integrative design and manufacture.The factory is `located in the western suburb ,ningbo city,zhejiang province ,beilun port in its east,Shanghai Hangzhou .
Expressway crosses in its west .Due to the advanced technical force best market credit,business scope of our factory is expanded rapidly from previous close range business to all parts of the country progressively ,and has already entered the American-European market now.Our factory is ggod at making all kinds of plastic moulds and high accuracy casting moulds,which has already summarized much technology and designing experience during the course of making moulds for customers in Japan,America and Australia etc,plastics of automobile,castings and various daily plastic goods used in household electrical appliance and automatic office management facilities .At present ,our factory owns production capital and manpower capital summarzing as the followings : production capital ;four sets of numerical control maching center ,nearly 50 sets of large size compound machine ,three coordinate measuring machine, various miller,lathe wire cutting electric soark er etc.Numerical control centers owns VMC-1500 peak of Taiwan and EQ-1060 mega group numerical control miller,also has Xingfeng SMV numerical control millerof Taiwan,equipped with advanced CAD/CAM software and various machining cutters of the world .Slow process machining accuracy can reach to 0.001mm. The electric pulse department has SA-600 and SA-400 of imported spark machine .Manpower capital :There are more than 60 mould workers and all kinds of technological managerial talents and CAD/CAM desigener and programming technicians etc.which can guarantee the mould finishes even better quality and quicker from design model to processing.Besides,during the course of making of die casting mould in the past 20years,it has researched and developed an advanced pouring system and cooling exhausting system in the past 20 years in addition ,which has prolonged the service life of the mould virtually,and reached an ideal result.
We have the industy to offer more high-quality services to you today.Here,leading by Mr.Dai GuoYao,all staff of yaosu industry enthusiastically welcome domestic and overseas traveling traders to negotiate business with us