LH Model Electric Hoist Double Girder Overhead Crane
Product Information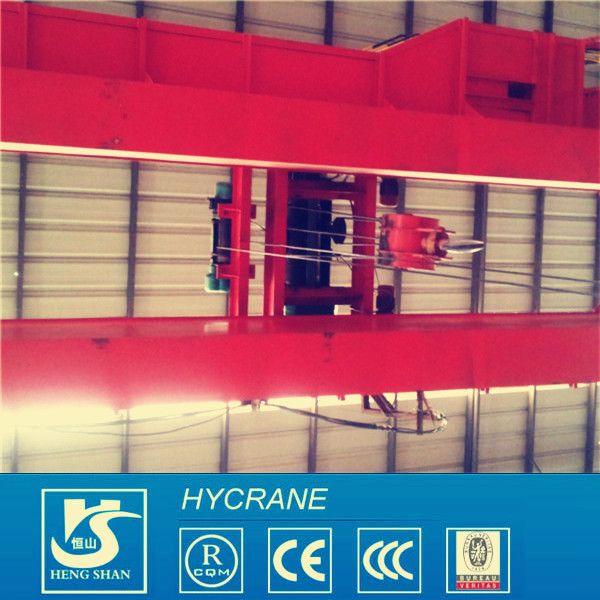 Product Component
The Overhead Crane are widely used for Hydro Power Station, Power Plant, Steel Mills, Paper Mill, Storge and Each kinds Factory Workshop. The Double Girder Overhead Crane are consists of Main Girder, End Carriage, Lifting Trolley and Electrical Parts.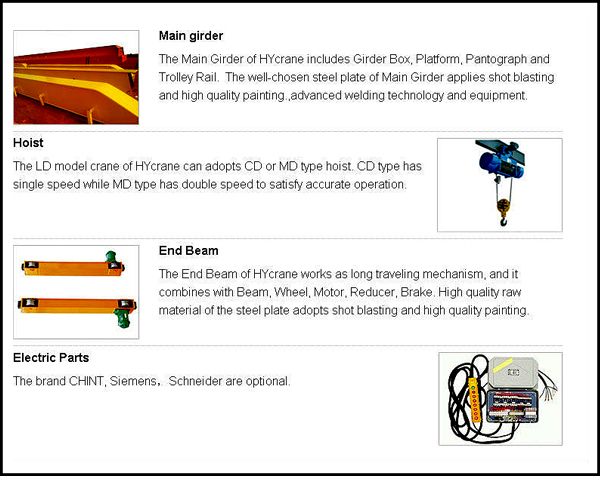 LH Model Electric Hoist Double Girder Overhead Crane are a kinds light and middle duty crane. The lifting mechanism is electric hoist. It designed according FEM (European) Standard which removed the transmit parts and reduced the dead weight. 
The New deigned LH model overhead crane have following features:
1. Compact structure and Low Headroom
2. Soft-start Motor, Lower the impact force. 
3. High Efficiency and energy saving. 
4. Easy for install and maintenance
5. Lower Maintenance cost
6. Monocoque trolley and nice appearance
Detail Description
Following demands as optional for the QD type Double Girder Overhead Crane:
1. Capacity: 5t-32t (Aux hook available) 
2. Span: 5-40m
3. Working Class: A3-A5 (FEM 1Am-2m)
4. Dual Speed, Single Speed or Frequency Control
5. Control Method: Pendent, Remote and Cabin Control
5. Power Source and Painting Color as your demands
6. According to your specific usage, specific model and design will offer.
Hoist equipment
Lifting Trolley is the most important mechanism of Crane, with one hook or two hooks, even three hooks. The LH Model trolley are assembled by Electric Hoist, trolley frame, and traveling mechanism. 
1.General view
2.Structural frame
3.Installation
4.Usage notes
5.Maintenance of crane parts
6.Electrical maintenance and common fault handle
7.Lubrication of structure
8.Test of crane
Electric Parts are consists by Control Box, Control Panel and Power Supply System. The electric parts we use Chinese top brand: 
Safty Device




The safety of Overhead Crane are very important, so the overhead crane with following 




safety device:

 
 
 
 

Mechanical

Electrical

No.

Item

No.

Item

1

Overload Limiter

1

Main isolating switch

2

Limit Switch

2

Short-circuit protection

3

Interlock protection device

3

Under-voltage protection

4

Buffer

4

Zero protection

5

Rail tongs, Anchor device, 

5

Motor overload protection

6

Rail clear plate

6

Emergency stop system 

7

Protective cover

7

Current overload protection

8

Bus Bar preventer plate

8

Security chain protection 

9

Anti-collision device

9

Ground protection

 

10

Anti-overturn Safety Device

 
 
 
 
Company Information
Hengyuan Crane Machinery group Co.Ltd is an elite crane manufacturer located in the crane homeland of Henan province,China, integrates the scientific research, production and serviceof gantry 
cranes, bridge cranes, portal cranes, JIB cranes, electric hoists and hydraulic platforms. 
Covering an area of 200,000 square meters and with over 500 sets of modern production and testing equipment, we have more than 1,200 staff members and 320 of them are seasoned technicians or 
administrators.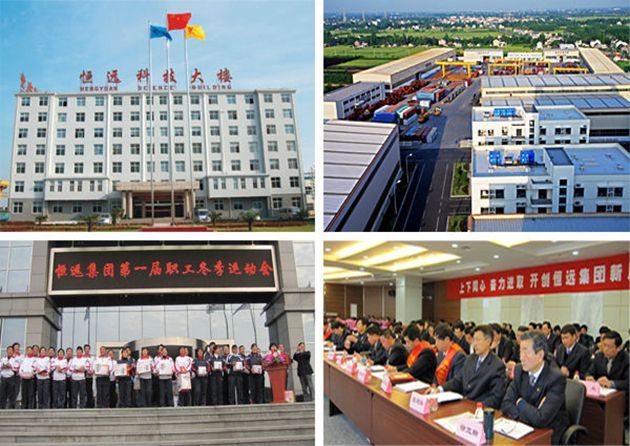 Packaging and Shipping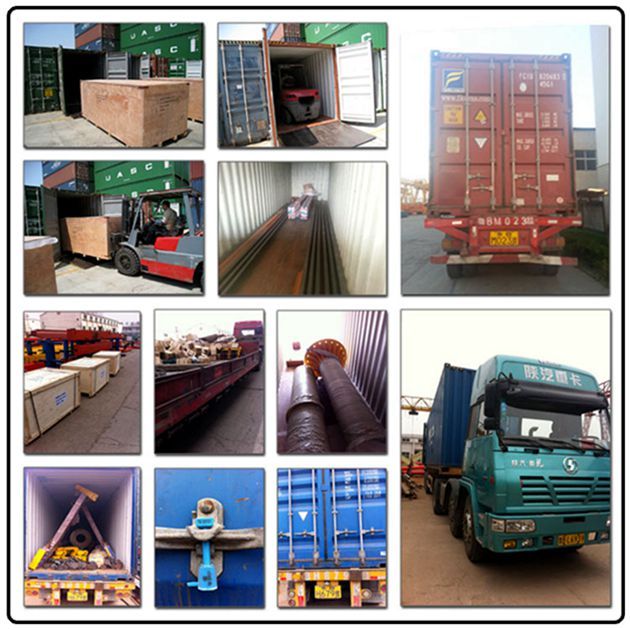 Packaging
Electric parts are packed by strong plywood crate,others packaged in polythene woven cloth.

Shipping
1. Express:
For the sample or the small order quantity from you, we can send the good off
immediately after we sign the contract, and we adopt the air express courier.
2. Air shipment:
We can adopt the bulk air shipment for the medium orders. If you have your own
agent to collect the commodity at the local air port, this method may be suitable for you.
3. Sea freight
If you give us a larger order and the order is more than 3 cubic meters, we
usually adopt the sea freight, itll take a longer time to deliver the goods, may be 20- 30 days
We can send you paperwork which is required for the customs clearance in case of the different regulation of your country.
4. Payment terms:
We can accept L/C at sight, 30% T/T in advance, the balance paid before shipment.
For the old clients, we can provide the discount service.
5. Warranty:
We'll be responsible for maintenance if our product itself has quality problems during one year after receiving.
Improved model
 QZ Grab Double Girder Overhead Crane
 QC Magnetic Double Girder Overhead Crane
 QDY and YZ Foundry and Casting Overhead Crane
 QB Explosion proof Overhead Crane
 QE Double Trolley and Double Girder Overhead Crane
 QL Suspended Beam Double Girder Overhead Crane
 QN and QS 
Multipurpose
 

Double Girder Overhead Crane (Hook, Magnet and Grab)
FAQ  
1. Whats the information should I provide when inquiry?
More details or drawings, more better.
A: Lift capacity
B: span
C: lift height
D: power source
Or other specials you give us will be more appreciated.
2. How many operating methods for my selection?
Standard operating methods:
A: pendent controller with push s.
B: remote control with push s
C: cabin(space capsule seat) control with joystick.
Choose any type as you like.
3. Can this type work in hazardous environment?
Sure! Can customize for you, acid proof or explosion proof, no problem for that.
4. How long is your warranty?
Our warranty is 15 months after received the goods.
5. Can you provide the serious lifting tools?
Sure, we can provide any lift tools such as lift sling belt, lift clamp, grab, magnet or other 
specials.