Product description
Shell, glass integrated with mosaic, crystal glass look unique with its pure color, smooth line and natural material. 
Product features
Variety: Glass and shell
Color: Mixed color
Specification:
net stick size: 300*100*8-10MM
Packaging: Carton and wooden holder 
Usage: interior decoration
Product pictures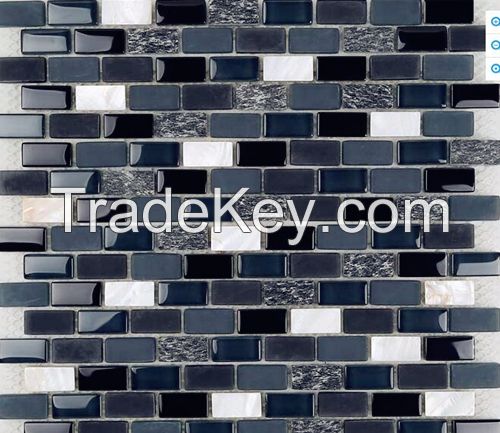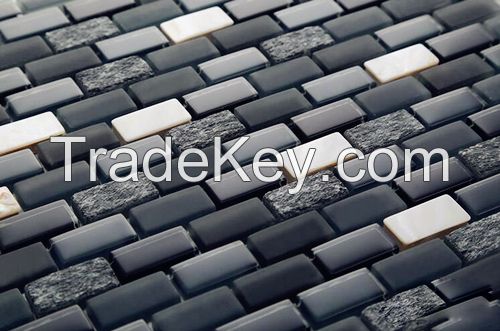 More details
Production cycle: Mosaic is custom-built product, made of different materials and particles and brought together by a fiber network. The factory does not have inventory of finished goods but a variety of colors scattered particles. After order delivery, the factory will process and produce according to the proportion of material and color selected by customer. The production cycle is dependent on the stock and production scheduling of series, style and factory scattered particles. The production cycle is generally 3-15 days. For specific production time of specific models, welcome to contact us for arranging the procurement.