MULTI - PURPOSE CLEANER / remove old/oil stains. slight gloss and smooth surface coats the surface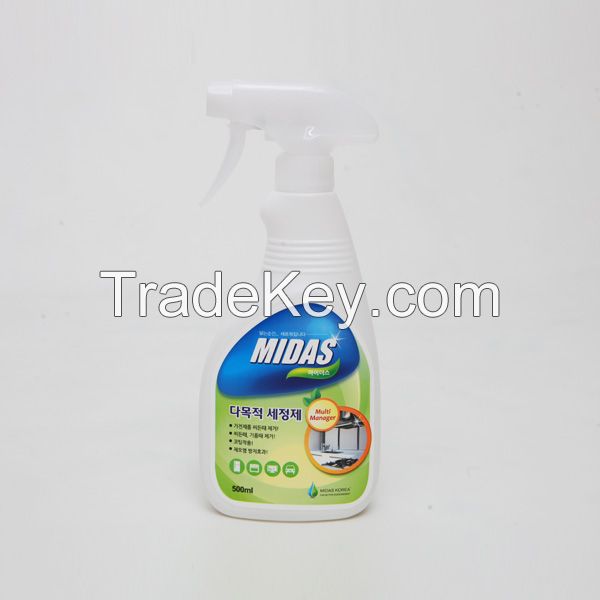 UNIT 500ML / 18.75L
Product Description :
It contains only natural ingredients, thus has no pungent smell and can e ectively cause biolysis to remove old/oil stains.Plus,it coats the surface to provide not only protection from dust but also slight gloss and smooth surface. Even in the case of re-contamination, it can easily remove it.
Use : Various old/oil stains removal on ovens, hoods, sinks, and etc.Old stains removal on electric Devices such as computers,refrigerators, air conditioners and etc. Car cleaning.
Method of use
Spray on to a soft cloth until it is wet from 20cm away. Swipe the scope of contamination.
Rinse with wet cloth when the stain is removed.
※ Notice : Please refrain from spraying directly on to the stain.
It may harm the material or waste the product.