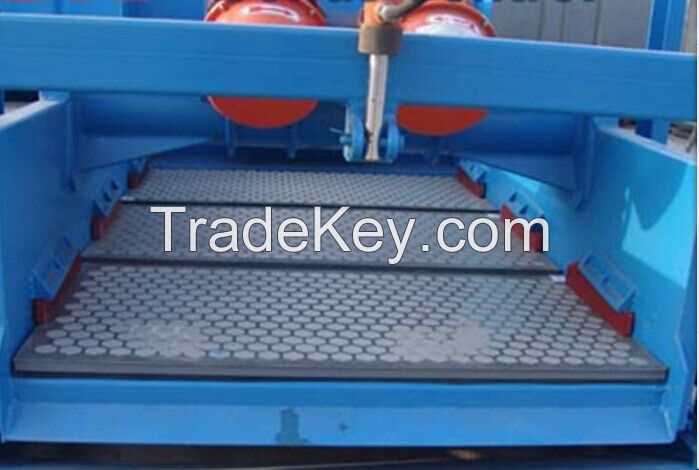 The vibrating sieve is a kind of sieving equipment of international advanced level, developed by our company on the basis of carrying on the advantages of traditional screens and absorbing the outstanding technology from abroad.
It is widely used for grading and screening materials in the following fields: minerals, quarry, building materials, water conservancy and hydropower, transportation, chemical industry, smelting and so on.

 
Oil vibrating screen mesh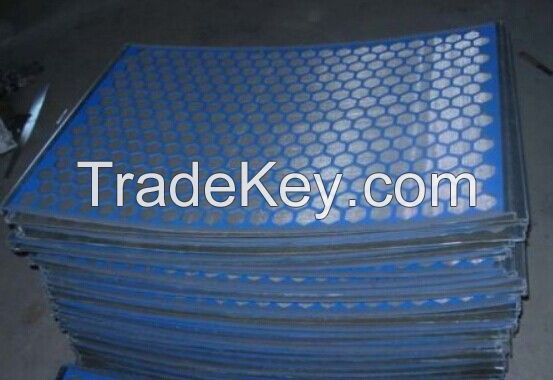 Our shale shaker screens has a specialized manufacturer in producing a great variety of special mesh screens for drilling fluid
Hookstrip flat screens
Hookstrip flat screens are the series applied most widely at present. These products can be fit for all kinds of shale shakers that use the hookstrip flat screen. This screen panel is constructed with two or three stainless steel layers bonded to a steel support plank. Accessary rubber plugs may be inserted to the rips or tears of the screen. By doing this, we can cut down time and the production cost. We can supply hookstrip flat screens with mesh sizes ranging from 12 to 275.
Advantage
best stability and high tensile vibrating sieving mesh

factory price and high quality

shortest delivery time

comprehensive service

general choices for vibrating sieving mesh
Material:
carbon steel wire (galvanized or not)(45#, 70#, 72A, 82B)
manganese steel wire (65Mn, 30Mn)
stainless steel wire (201,202, 304, 316, 304L, 316L)
Specification:
wire diameter: 0.5-16mm
width: under 2m about
by pieces or rolls are all ok
Weaving style:
Plain weave, twill weave, dutch weave
Application:
oil, coal and mine, building and filtering etc.

 
stainless steel oil vibrating screen mesh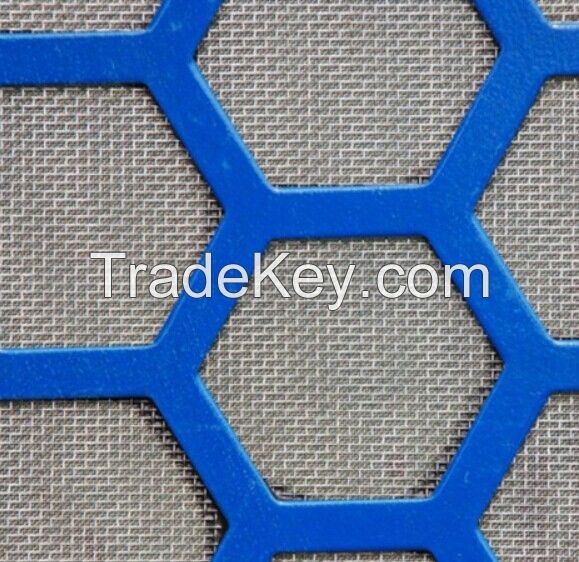 Types:1. mesh, 2. mesh with hook 3. mesh with plate
Material:Mn-45-70,carbon iron wire, galvanized steel wire, stainless steel ,copper coated steel wire, aluminum wire,etc .
Weaving Process and pattens:Being pressed and then weaved. weave and crimping methods include plain/tabby weave,twilled weave,bidirectional intermediate crimp,tightened lock crimp,flat top crimp,bidirectional crimp,unilateral crimp,double crimped, single crimped,etc.It's sturdy in structure.
Characteristics:heat-resistant,cold-resistant, acid, alkaline, corrosion. Firm structure.
General Use:Screening in mine, coal factory, construction and other industries. Some galvanized crimped wire mesh and stainless steel crimped wire mesh are used for roasting of flour food and meat