Peanut, also known as groundnut (Arachis hypogaea) is a crop of global importance. It is extensively grown in the tropics and sub-tropics, being important to both smallholder and large commercial producers. It is classified as both a grain legume, and, because of its high oil content, an oil crop. World annual production is about 46 million tonnes per year. China accounts for 37% of World production, Africa for 25%, India for 21% and the Americas 8%. In Africa, remarkably, its production exceeds that of all other grain legumes put together, and it is an extremely important source of protein, energy and iron.
Opened peanut
As a legume, and grain peanut belongs to the botanical family Fabaceae (also known as Leguminosae, and commonly known as the bean or pea family). Like most other legumes, peanuts harbor symbiotic nitrogen-fixing bacteria in root nodules. This capacity to fix nitrogen means peanuts require fewer fertilizers and improve soil fertility, making them valuable in crop rotations. It also accounts for the high protein content of peanut seeds. It is an annual herbaceous plant growing 30 to 50 cm (1.0 to 1.6 ft) tall. The leaves are opposite and pinnate with four leaflets (two opposite pairs; no terminal leaflet); each leaflet is 1 to 7 cm (long and 1 to 3 cm to 1 inch) across. Like many other legumes the leaves are nyctinastic that is they have "sleep" movements, closing at night.
Peanuts actually grow underground, as opposed to nuts like walnuts, almonds, etc. that grow on trees (and are sometimes referred to as "tree nuts"). Peanuts, along with beans and peas, belong to the single plant family, Leguminosae. Legumes are edible seeds enclosed in pods.
Unlike most plants, the peanut plant flowers above the ground, but fruits below ground. From planting to harvesting, the growing cycle of apeanut takes 4 to 5 months, depending on the type and variety. Many people are surprised to learn that peanuts do not grow on trees like pecans or walnuts.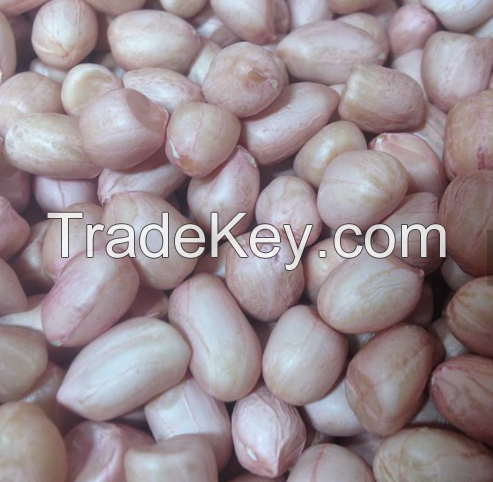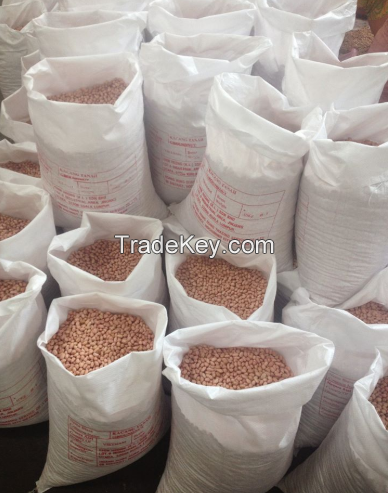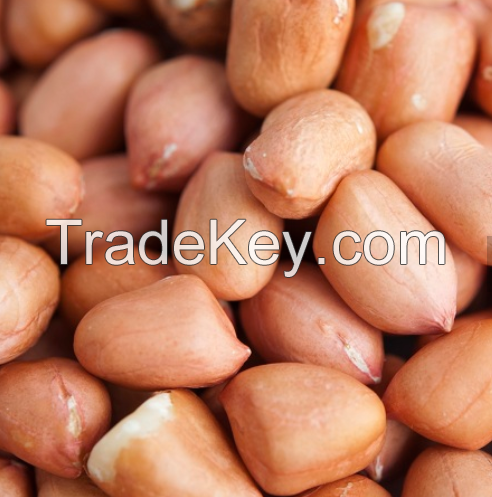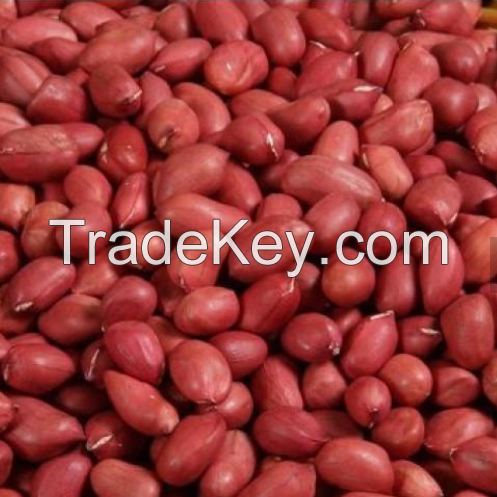 Our accredited company engaged in manufacturing, processing & exporting of various agro-products such as  fresh & dehydrated onion, garlic, ginger, turmeric several types of Indian spices like dried red chilli, black pepper, white pepper, cumin seeds , coriander seed, fenugreek seeds, and Oilseed products (Peanut, Sesame seed).  Within a short span, the company has successfully developed good reputation over a globe and has succeeded in building long-term customers base in European, American, African, Asian and Gulf market due to quality products at competitive rates.

Our state of art believes is Aiming towards excellence motivate us for serving the society by quality food products and ingredients. Further, the customer satisfaction is a big advertisement. We flourished to differentiate ourselves on our commitment towards quality and services to customers instead volume. Quality supply of goods and timely execution of orders is always guaranteed.