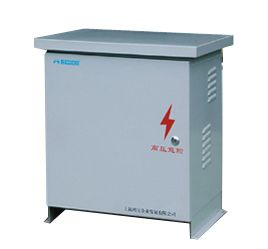 General (UPS-M special for pas basstatlon)
      UPS special for PAS is kind of uninterrupted power supply specially designed for  PAS  base station , it can output with  stable  voltage  under  commercial 
power, and when the voltage of commercial  poweris too high or  too low  ( Include power off )  , it can output AC power with inversion for a long time  (10
~ 20hrs , depending on the load and battery ) to support PAS uninterrupted communication function.
 ltem (UPS-M special for pas basstatlon)
1. Reserve time: 12h (Determined by load) 
2. Battery capacity: 12V/38AH 2 or 12V/65AH
3. Battery type: Maintenance-free and sealed lead acid battery
4. Charge time: 12hrs (>90%) 
5. Charge current: Charge as per segment, the max is 6A.
6. Continuous output power: >45W
7. Max output power: 120W
8. Power off frequency: 100 times per year 
9.Life: 5 years (Assure it can discharge 30min continuously after 5 years)
10.Structure: Rainproof machine case, UPS main machine and battery (The 
     main machine and battery shall be put in the thieving-proof machine case.) 
11. Volume: 410mm×225mm ×440mm (Designed according to rainproof structure) 
12. Weight:  38KG. 
 Powery supply (UPS-M special for pas basstatlon)
1. Rated voltage: 220VAC
2. Input frequency: 50HZ±5%
3. Range of voltage: 150~275VAC 
4. Output voltage: 220V±10%AC (Commercial power), 220VAC (Battery)
 Technical specification (UPS-M special for pas basstatlon)
1. Working environment temperature: -20~+50℃
2. Waterproof performance: According to the standardGB4208, the protection grade is 3. 
3. Protection  against  thunder :   Lightning  protection installed . 
4. Radiated noise: During the product running the limitof   radiated   interference   strength   conforms   to  requirement of GB254
5. Conducted noise:<45dB。
6. MTBF:>3000hrs
7. Leakage current to ground: <1mA
8. Electric  strength :  The    terminal  and  outputterminal to ground bear 220V / 50Hz AC voltage for 1min, no flashing and arc shows. 
9. Insulation resistance:  When  DC  voltage  is  500V ,resistance of terminal  and output to ground ismore than 2MΩ.
 Function (UPS-M special for pas basstatlon)
1. After opening UPS, it will start to run automatically, with low battery voltage auto-shut down function, when the commercial power resumes, it will open 
automatically not need people to operate.      
2. Under the condition of normal commercial power, UPS has voltage regulation function, and when the commercial power occurs fault, the battery outputsthrough voltage regulating, the switching time is  less than <10 ms.