1.Product Function and Application:
 1.Mucking loader is one type of high efficiency ,multifunctional,environment protection machine integrating moving,digging,collecting,loading,conveying and dumping.
2.tunnel mucking loader
is used widely in the narrow and restricted tunnel of coal mine,metal mine,non-metal mine, hydropower project,subway and railway station project,national defence construction project etc. 
3.underground mining winch
also can be used for loading bulk material in the open-air operation.
4.wheel loader
also can be used for danger removal with its working boom.
5.scraper winch
can be equipped with breaking hammer that can repair bottom and side of tunnel,and break bigger rock into smaller after undertaking blasting .
6.underground mining winch
the products adopt electric power full-hydraulic drive system,and adopt hydraulic pilot operation,no tail gas,environment protection. 
7.scraper bucket rock loader
Pushing force is large, digging range is wide,full face mucking,no manual work is needed to clean the working site.Machine hydraulic system adopt air cooling,and come with seat and cab.
7.The products are safety and reliable and efficient and environment protection,labour-saving.
8.The Rock Mucking Loader is also called haggloader. It is a kind of underground construction machinery typically used in the excavating of tunnel mining, mine engineering and  hydraulic  engineering.  Mucking loader has of five functions: hydraulic  transmission, excavating and  collect, transport,  loading and  unloading. This  mucking loader or  haggloader is also utilized to collect, convey the g ravelly soil in the process of  production  operation of small  phosphate with narrow space and  small  scale of  production. We have  two types of  mucking loader with  wheel type  and crawler type. With loading capacity of 50 cube, 60 cube, 80 cube and 120 cube. Our mucking loader can be used in coal mine, rock loading and excavation, tunnel excavation, underground engineer.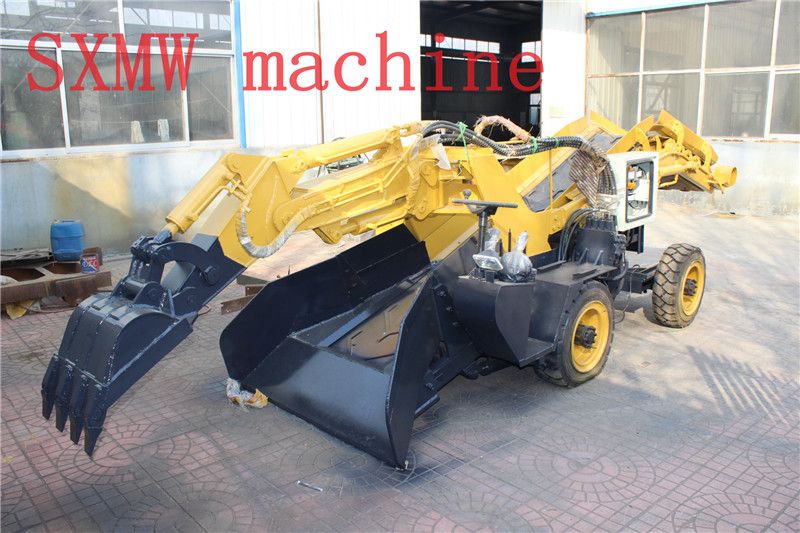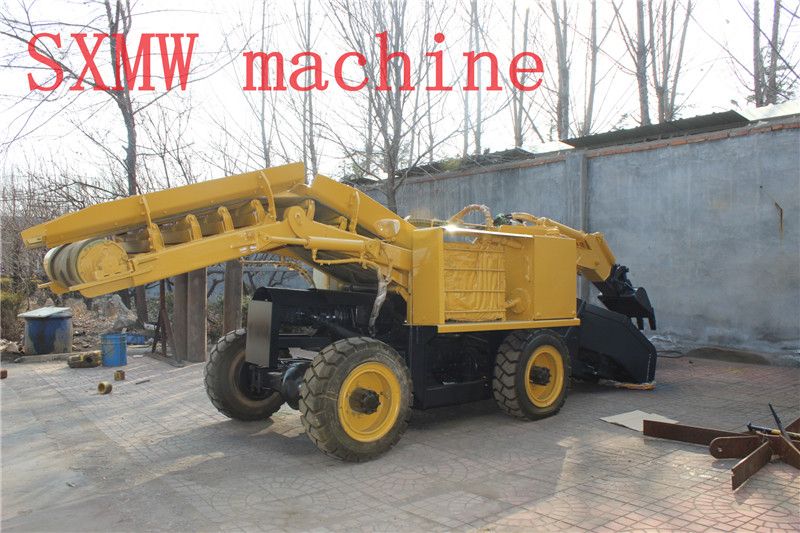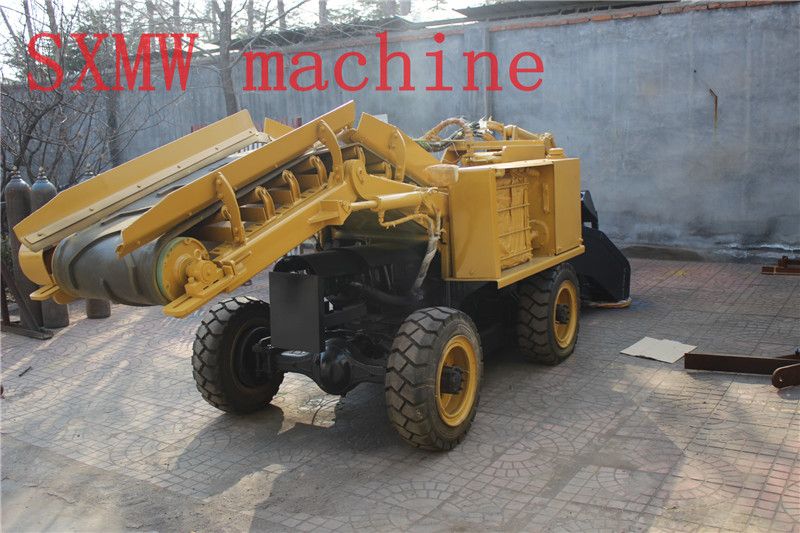 2.OUR ADVANTAGES:
1.How long is your lead time?
 30~40days after receiving the deposit
2.How is the warranty?
Our warranty time is 1 year from date of machine arriving at your destination port.
3.Do you have any machine in stock?
 No, every machine is manufactured according to customer request. This ensures higher quality.
4.Could you do OEM?
Yes, OEM is acceptable. We could make the unique machine as per your specific configuration and requirements.
5.What is the advantage of
  SXMW
?
All of our machines passed CE test, We strictly follow the CE standard to produce the loaders, and each of them is passed our rigorous inspection.
Our factory is passed ISO9000 and ISO4000 test.
6.What kind of service can we get from
SXMW
?
If there is any using problem, we can provide online or video guidance.
If there is any quality problem, we will provide solutions through your pictures or your description
.
Our service department has no holiday, always stand by for you and respond within 5 hours.
7.Why do you choose
SXMW
?
SXMW
MACHINE
 established in
2010
, We are professional manufacturer of wheel loader from 0.6 Ton to 6 Ton
,
we had gained lot of experience during these
9
 years
,
 so our products are more practical and more reliable.
8.What is our competitive?
SXMW MACHINE
 is the sponsor of small and medium construction machinery application program. We can do engineering or agricultural solutions based on customer needs. We have more than
20
 years experience in mechanical design, more than
9
 years of sales experience, we provide solutions for 30 industries worldwide.