Products introduction
Air-cooled condenser can be used in refrigeration system,it is air cooling equipment. There are 2 types of Air-cooled condenser FNH and FNV.FNH Air-cooled condenser is side wind type.FNV Air-cooled condenser is ejection wind type.
Products features
The high effcient coils are made of high quality copper tube 12mm and special profile aluminum fins.Heat exchangers are supplied clean and tested uder perssure of  30 bars.
Shell features
The shell of the Air-cooler is made of white powder coatde aluminum,high corrosion strength,impact resistance and does not produce polluting debris.
Fan motors features :
All with high quality axial motors with high safety standards fitted well to the unit casing with an anti-vibration system.The fan motors that used in FNH is large air volume and low speed .
Range of application:
It can be used in different cooling medium.such as R22
、
R134A
、
R404A and R407C,etc.
Electrical parts and wiring features:
All connections have grounding terminal, the waterproof threading box with a rubber plug,all materials through strict selection so that the product durable.
Others:
For special-purpose products,please contact with us.
FNH type air cooled condenser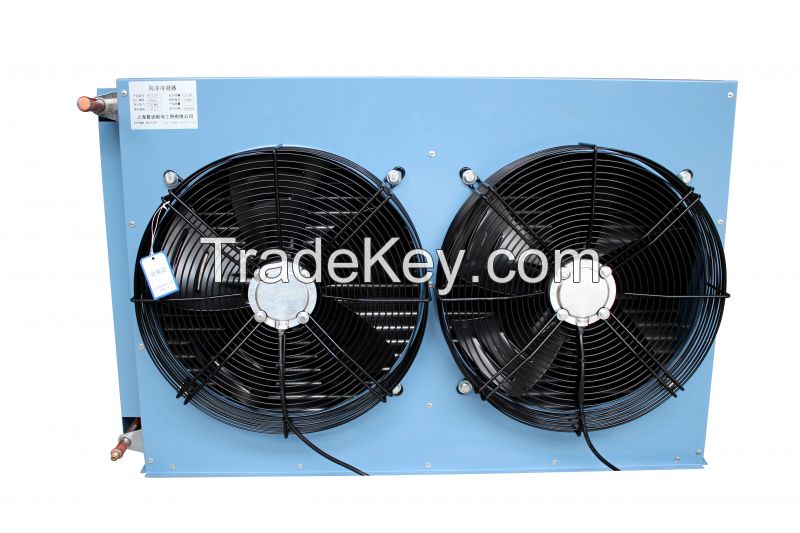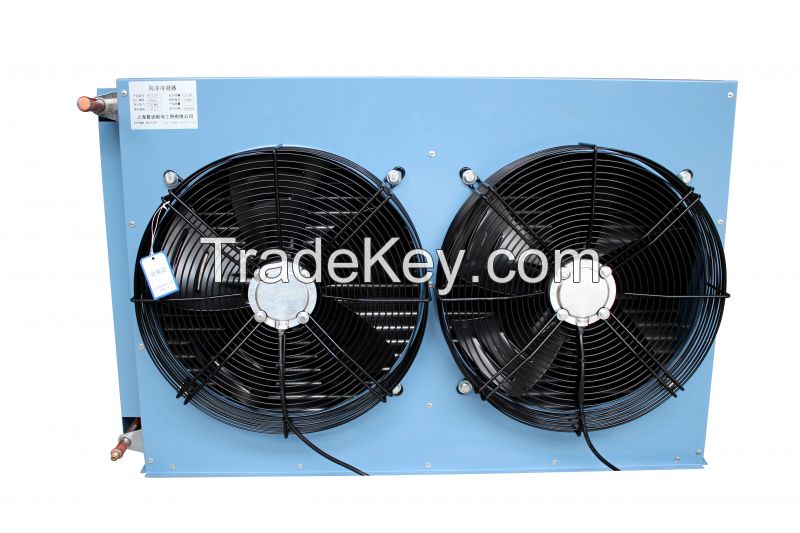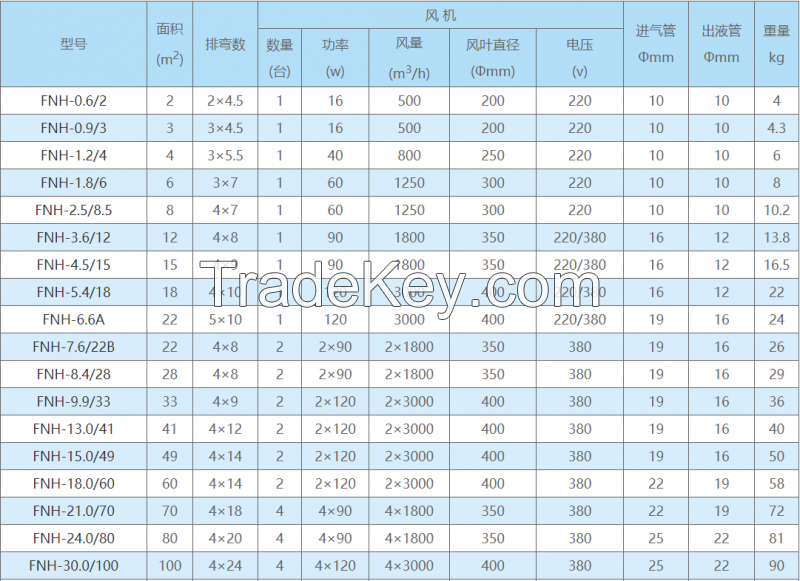 r