APAM Anionic polyacrylamide Pam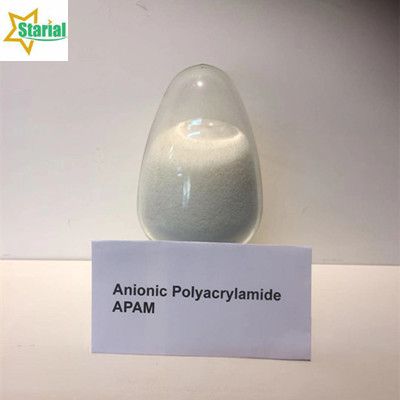 Application Field:
1. It is mainly used for the sludge dewatering and decrease the rate of water content of sludge. 2. It can be used to treat industrial wastewater and life sewage water.  3. It can be used for papermaking to improve dry and wet strength of paper and to improve dry and wet strength of paper and to increase the reservation of tiny fibers and fillings.
Advantage:
1. Easy to dissolve, dissolve time 40min.
2. High efficiency.
3. High molecular, molecular weight 10million.
4. High purity, without impurity.
Specifications:
 

 Item

 

Nonionic type/Cationic type/Anionic type

 

Apperance

 

white fine-sand shaped powder or colorless transparent colloid 

 

 Molecular weight

 

10million~15million

 

 Ionicity

 

-

 

Note: our product can be made upon your special request.
Application Method
1. It should be diluted to the concentration of 0.1%(based on solid content).It is better to use neutral or desalted water.
2. When making up solution, the product should be scattered evenly in the stirring water, usually the temperature is between 50-60°C. 
3. The most economical dosage is based on the trial.