Nomenclature:
BT-70 Enzyme powder
Composition: Neutral cellulose proenzyme, buffer agent, anti staining agent
Physical Form:
White to pale yellow powder
Properties:
Solubility       Soluble in water
Specification:
* Used for cellulose fabric biological polishing and jeans, casual wear stone grinding washing,
powerful leaven washing ability, good effect, high yield.
* High-quality washing effect,
distinctive blue-white yarn contrast, strong indigo anti-stain.
* Less damage and higher reproducibility can be given for fabrics washed by leavening.
Application:
Reference process
Use level        0.2-1.0
﹪(
o.w.f
)
Bath ratio       5:1 -15:1
Time frame       20-40 minutes
Temperature      25
℃
-45
℃
Inactivation process  
After heating up to 70
℃
,add lg/L na2co3,disposing for 10 minutes, inactivation effect can also be achieved by general water bleaching treatment.
Storage
, Packaging & Transportation:   
Storage:  Store in a cool, dry & ventilated place between
5-25
℃
Shelf life: 12 months
Packaging:  Plastic barrel at 50 kg / barrel lined with poly bag
Transportation:  Non-dangerous goods         
****************
1. PRODUCT AND COMPANY IDENTIFICATION
PRODUCT NAME: BT70 Stone-grinding Enzyme Powder
PRODUCT NAME IN CHINESE: BT70
çŸ³ç£¨é…µç´ 
MANUFACTURER: DONGGUAN TAIYANG TEXTILE CHEMICALS CO., LTD.
CONTACT / CELL PH.:  Mr. Yuan Jian-wu / +86 13726489450
Email:  
ADDRESS:  No. 1 Zaoyuan Rd., Huangjingkeng Village, Huangjiang Town,
Dongguan City, Guangdong Province, PR China 523760
2. HAZARDS IDENTIFICATION
1
)
Very slight irritation to the skin
2
)
It is harmful for ingestion
Precaution Measure
:
1)
 Should be good ventilation when handling.
2
)
Wear protective gloves/protective clothing/eye protection/face protection.
3
)
Clean thoroughly after operation. Do not eat at the scene of operation
4
)
Prevent from waste-discharge into the environment
Combustion hazard
:
non-available
Other Hazards: Not available.
Unknown Acute Toxicity: Not applicable.
3. COMPOSITION / INFORMATION ON INGREDIENTS
MAIN COMPOSITION: Biological enzyme
CAS #
 9004-34-6
MAIN APPLICATION: Colour fading, de-hairing, texturing
DOSAGE:   g/L
WEIGHT:  50 kg/barrel
4. FIRST AID MEASURES
SKIN: Take off the contaminated clothes, wash with soap and clean water immediately.
EYES: Open the upper and lower eyelids, and immediately flush eyes with plenty of water about 15 minutes.
INGESTION/INHALATION:
Move to fresh air, and rinse the mouth, drink plenty of warm water to urge vomit, see a doctor in serious case.
5. FIRE FIGHTING MEASURES
METHODS AND AGENTS FOR EXTINGUISHING: Foam, carbon dioxide(CO2), dry powder, should be selected according to the surroundings.
RESTRICTION: None
FIRE / EXPLOSION DANGER: None
MAIN COMBUSTION GAS: None
PERSONAL PROTECTION: Oral breathing apparatus
6. ACCIDENTAL RELEASE MEASURES
PERSONAL PROTECTION: Suitable protection goggles / Rubber protection gloves. Keep those who are not equipped with protective equipment away.
ENVIRONMENTAL PROTECTION MEASURES: Do not flush to sewer. Avoid contamination of ground and surface waters.
LEAKAGE TREATMENT METHOD: Place absorbed material in closed containers with marks for disposal.
7. HANDLING AND STORAGE
OPERATIONAL CONSIDERATIONS: Avoid swallowing, inhalation, skin and eye contact. Operators must undergo special training and abide by the operating procedures strictly. Avoid mixing with other additives so as not to affect the effect of use.  
FIRE PRECAUTION MEASURE: No special measures are required.
STORAGE PRECAUTIONS: Store in a cool, ventilated place.
CONDITION OF STORAGE: The storage temperature (in warehouse) should not less than -10
℃
; and not exceed 40℃. Ensure well ventilation / exhaust in the workplace. Containers should be kept closed
It is a must to separate from food chemicals.
8. EXPOSURE CONTROL / PERSONAL PROTECTION
OCCUPATIONAL EXPOSURE LIMIT: Refer to the provisions of the relevant laws and regulations of the State.
PHYSICAL PROTECTION: No direct contact with the skin, once in contact, rinse with water without delay.
EYE PROTECTION: Wear chemical protection goggles.
HAND PROTECTION:
Wear protective gloves with acid and alkali resistance.
Keep those who are not equipped with protective equipment away.
OTHER PROTECTION: None.
9. PHYSICAL AND CHEMICAL PROPERTIES
PHYSICAL APPEARANCE: Light brown powder
ODOR: Characteristic mild smell.
SECURITY DATA CONCERNED
BOILING POINT:  Normal temperature
FLASHING POINT: 
EXPLOSION LIMIT: No risk of explosion
DENSITY:
  1.0g/cm3
pH:        About 4.5 - 7.0
WATER SOLUBILITY:  Readily soluble in water
IONIC NATURE:
COMPATIBILITY: Coexists with cation and nonionic substances, but no bathing with anionic substances.
10. STABILITY AND REACTIVITY
CONDITIONS TO AVOID CONTACT: Prevent temperature exceeding 40 ℃
NON-CONTACT SUBSTANCE: Strong acid, strong base, strong oxidant
HARMFUL DECOMPOSING PRODUCTS: None
11. TOXICOLOGICAL INFORMATION
ACUTE TOXICITY: 
LD50 ingest            
>
2000mg/kg      Rat
PRIMARY SKIN IRRITATION TEST:  None   Rabbit
ADVERSE EFFECTS ON HUMAN BEINGS: Repeated contact with the skin can cause allergies
SUPPLEMENTARY INFORMATION: Acute toxicity is a test of a product of similar composition;
12. ECOLOGICAL INFORMATION
ECOTOXICITY DATA
TOXICITY TO BACTERIA
TOXICITY TO FISH: LC50    
<
100mg/L   96 hours
METAL CONTENT: Metal content is below the limits recommended by the Society for Ecology and Toxicology in Dye Manufacturing.
ENVIRONMENTAL HAZARDS: Environmentally-friendly, does not contain APEO substances. No carcinogens, such as AZO, nitroso, etc.
13. DISPOSAL CONSIDERATIONS
PRODUCT: Must be dumped into garbage dumps in accordance with local regulations
。
CONTAMINATED PACKAGING
:
Contaminated packaging must be disposed as chemical waste.
14. TRANSPORT INFORMATION
Exclusion of dangerous goods under the Transport Ordinance
PACKAGING: Blue plastic barrel
TYPE OF SHIPPING: By sea, by railway and/or by highway
N.B.: Handle with care, to prevent strong collision or resistance, this product is not flammable or explosive, non-toxic and pollution-free
15. ENVIRONMENTAL LAWS AND REGULATIONS
No pollution, no effluent, accordant with national standards.
16. OTHER INFORMATION
REFERENCE DOCUMENTATION : None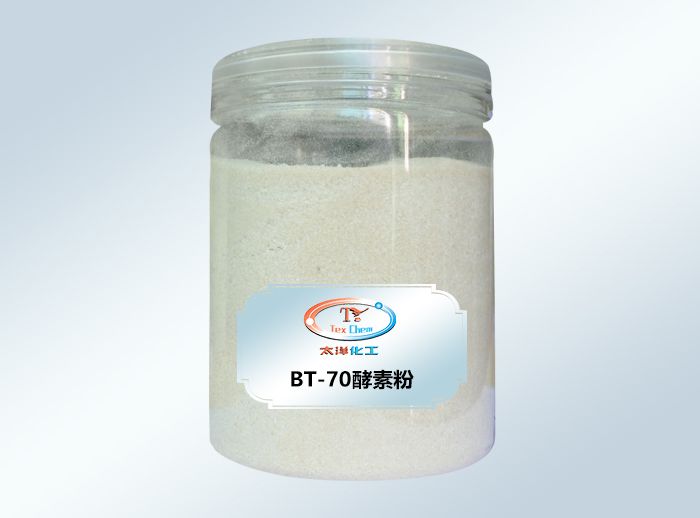 This information is composed on the basis of our existing knowledge, therefore it does not guarantee the correctness of certain nature. The recipient or user of this product shall bear the responsibility of complying with the existing statutes and regulations.
For and on behalf of:
DONGGUAN TAIYANG TEXTILE CHEMICALS CO.
,
LTD.