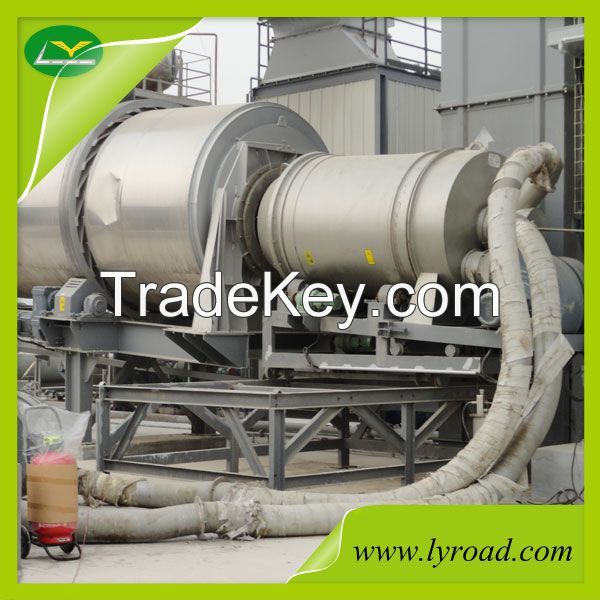 Specifications
1. Coal powder burner
2. Coal burner for asphalt plant
3. Used for 25-320 t/h asphalt mixing plant
4. Auto Control
coal burner features:
1. Adopt new design structure, which changed the principle of traditional burner, adopt rotation type combustor to solve the imperfections of traditional burner(easy slagging, incomplete combustion);
2. High flame temperature, energy saving, burning sufficient;
3. Adopt high performance refractory brick, prolong service life;
4. 24 hours continuous production, no need do slag removal work everyday;
5. Production cost is low, the cost is only about 1/5 of the oil burner .
Requirements of fuel:

1. Use 0 # diesel for oil burning igniter

2. Requirements for the quality of coal using for burning:
1) Mark of coal: bituminous coal
2) Calorific value: ≥25kJ
- gross calorific value 7000 kcal/kg
- net calorific value 5000 kcal/kg
3) Yield of volatile matter: ≥25%
4) Permissible ash 8~10%
5) Total moisture 3~4%
6) Total sulphur ≤1%
7) Particle size: ≤20mm
Note: These indexes are the lowest requirements for the coal, the better coal will be better at practice.
3. Environment friendly:
Combustion completeness ≥95%,
Air black: Ringelmann 0-I grade, no harm to environment
MFJ series coal crusher is used for producing and supplying coal powder for coal burner.
Powder particle size: R90< 20% (0.09mm)