يبدو أنك لست عضوًا في TradeKey.com بعد. اشترك الآن للتواصل مع أكثر من 7 مليون مستورد ومصدر عالميًا.
انضم الآن ، مجانًا

|


Sell KX5W CheckWeigher (High speed), food instant noodles checkweigher
الوصف
KX5W CheckWeigher (High speed)
KX5W series of checkweigher machine is specially designed for full automatically remove the overweight or ultralight products from the production line. When the continuous emergence of overweight or ultralight weight of the unqualified products, the equipment will give an alarm signal and give reminding or feedback to the automatic computing equipment and adjust the measurement; for limited production sites, can be integrated using the metal detection system, and add rejector to remove the qualified products in time.
Specification
Model

KX5W-100

KX5W-150

KX5W-220

Check Range

5g-100g

5g-500g

5-1500g

Best Accuracy

±0.1g

±0.2g

±0.5g

Minimum Scale

0.1g

0.1g

0.1g

Speed (max)

300piece/min

200piece/min

150piece/min

Length of weighing platform

200mm

300mm

400mm

Width of weighing platform

100mm

150mm

220mm

Size of Detected Product

L

¦

100mm

¦

350mm

¦

300mm

W

¦

100mm

¦

150mm

¦

220mm

Notes

The accuracy will be affected by different product and workplace\'s environment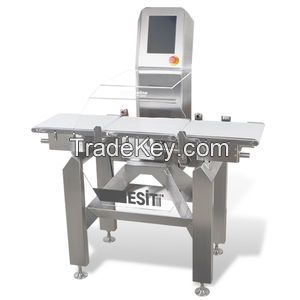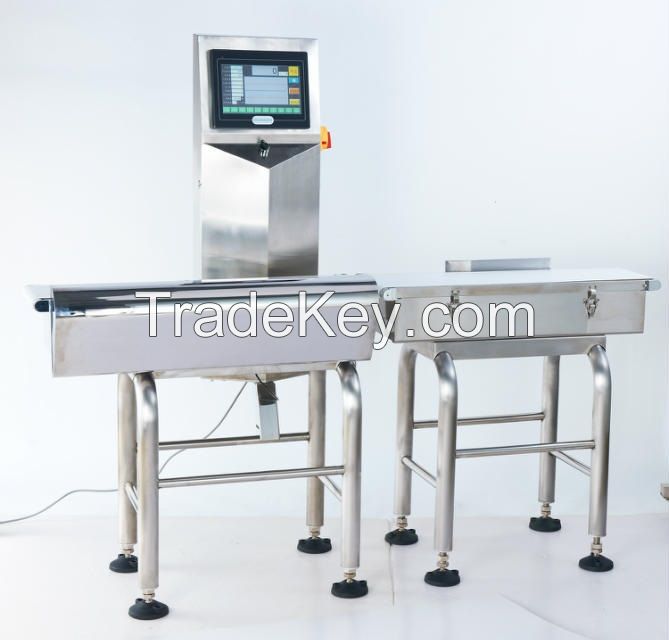 Get Verified Buyers & Suppliers
Avail Free Consultation