يبدو أنك لست عضوًا في TradeKey.com بعد. اشترك الآن للتواصل مع أكثر من 7 مليون مستورد ومصدر عالميًا.
انضم الآن ، مجانًا

|


SDG HOPPER PLASTICS DRYER SERIES from 50kg-1000kg
الوصف
FEATURES:
Even Heat Distrbution:

High elfdency to save lots of drying time required.




Accurated Thermo-Control:

Very high accuracy assured by excellent controller




Labor-Saving:

Compact in size and easily used.




Promote the Speed for injection Cycle:

Decrease melting time by having the raw material

predried and preheated.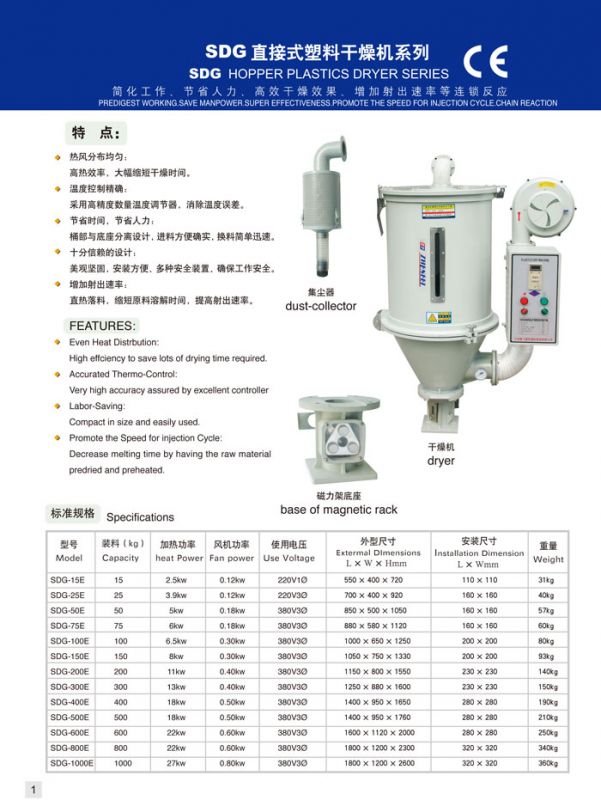 Get Verified Buyers & Suppliers
Avail Free Consultation