يبدو أنك لست عضوًا في TradeKey.com بعد. اشترك الآن للتواصل مع أكثر من 7 مليون مستورد ومصدر عالميًا.
انضم الآن ، مجانًا

|


الوصف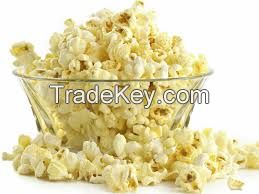 Popcorn grade 1, non-GMO, type butterfly, packing 20/25 kg poly or paper bags:

Expansion 38/40

Expansion 40/42

Expansion 42/44

Expansion 44/46

Container capacity 25-26 tons. Payment by 30% advance + 70% balance against copies of the shipping documents.

Different origins.

Shipping Documentations

Commercial Invoice.

Packing List.

Bill of Lading.

Certificate of Origin.

Quality Certificate for Inspection, Analysis & Control.

Health (Phytosanitary) Certificate.

Fumigation Certificate.


Get Verified Buyers & Suppliers
Avail Free Consultation