GUM STICKER REMOVER / gum, sticker stains, natural orange scent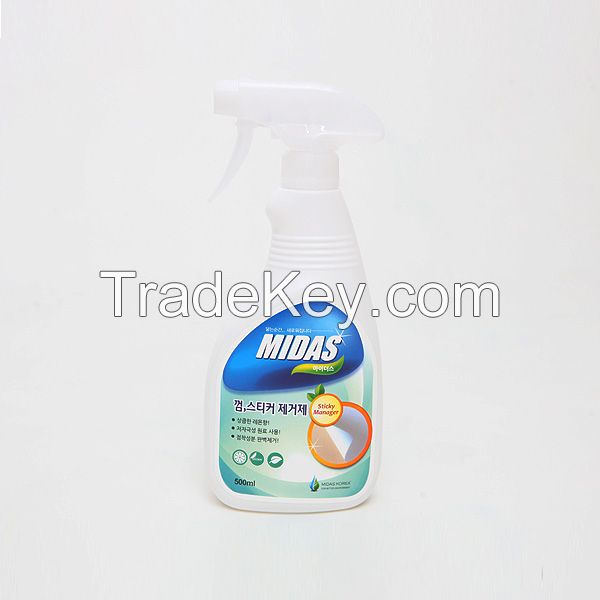 UNIT 500ML / 18.75L
Product Description :
This detergent contains no harmful gases that uses vegetable raw materials that leave natural orange scent after cleaning. Due to its distinguished disintegrating e ect, it can be used conveniently when removing gum, sticker, and oil stains.
Use : Removal of gum, sticker stains, stickysubstances on cars/front doors/window glass, felt-tip pen stains on walls and oors, crayon gra ti
Method of use
Gum : Spray directly on to the gum.Stimulate the rigid gum by gently rubbing
it with brush.
Create air gaps/crevices on the gum, then it will slowly disintegrate.
After making sure the gum has disappeared, swipe with clean cloth.
Sticker Stains : Spray directly on to the stain. Rub gently with a soft cloth until
the stain is gone.