Megapixel HD Outstanding Clarity & Color Performance    
 
(1)Proprietary Image Processing Algorithm ptimization;  
(2)Proprietary H.264/AVC Video Coding Optimization.                      
(3)3 Megapixel Optical Lens;  F/2.0 Aperture; (4) HD Sensor & Image Signal Processor;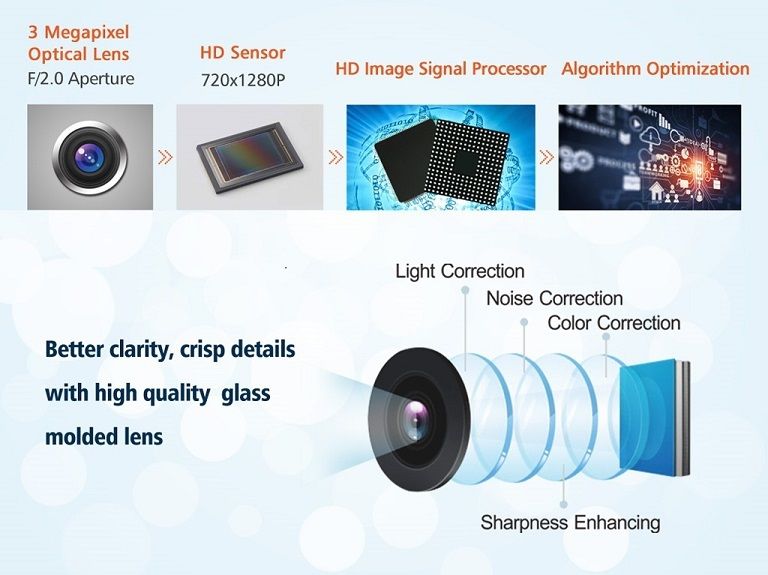 The optimal combination of image sensor and processor together with the optimization of image processing
algorithms & H.264/AVC video coding enables the camera to deliver a smoother video streaming at lower bitrates,
a superior image quality with outstanding clarity & color performance.
IR Night Vision for low light conditions

10 built-in high power SMD850 IR LEDs allow the camera to produce a higher concentration of light &higher
intensity infrared radiation which in term increases the lumens so that for the camera to deliver
a sharp & clear image in low light or nighttime conditions, even in complete darkness.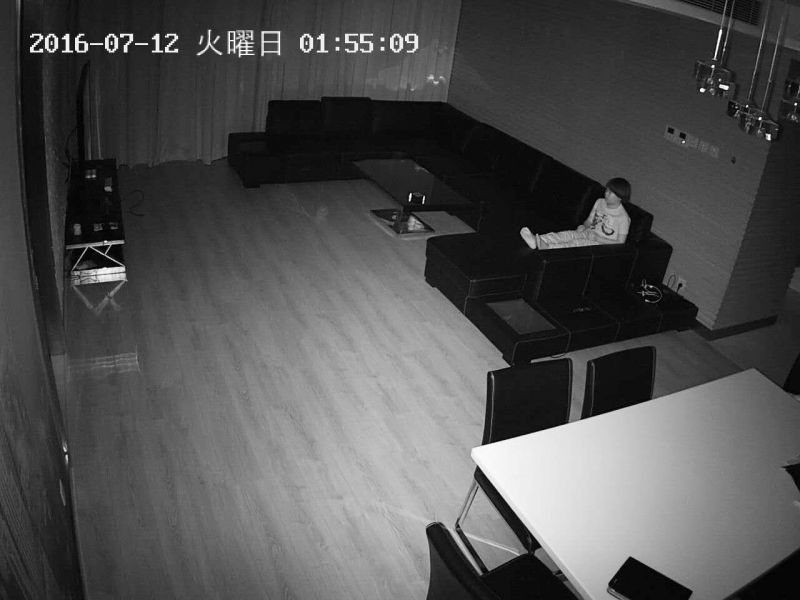 Ultra-Smooth 355° Pan and 110° Tilt Control with APP 

Ultra-smooth 355° pan and 110° tilt capability allows you to keep an eye on a larger area by viewing live stream or taking snapshots.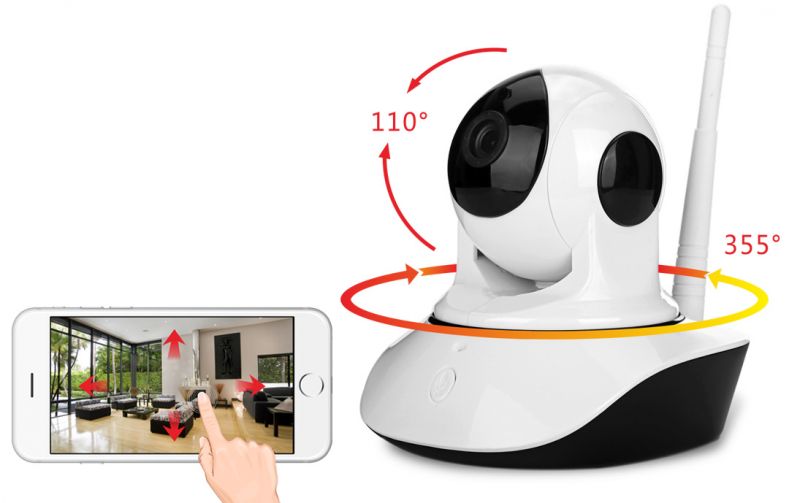 Video recording even without network connections

Even in the case of a network failure or no network connections available at all, as long as the power is turned on,
the camera can work as a video recorder so that you can keep your cherish memories .


Seamless Loop Recording

Play back whenever you`d like so that you don`t miss anything
♦ Can record locally to a Micro-SD card so that you will have full control over your recordings.
♦ Supports up to 64GB Micro-SD card (not included) allowing you up to 20 days circular recording.
♦ Uninterrupted audio & video recording even in the event of network connection failure.


Sharing live video with multi-users simutanousely

Allow you to sharing live stream with your family & friends with free apps.
Showing your loved ones that you care being there even you are not.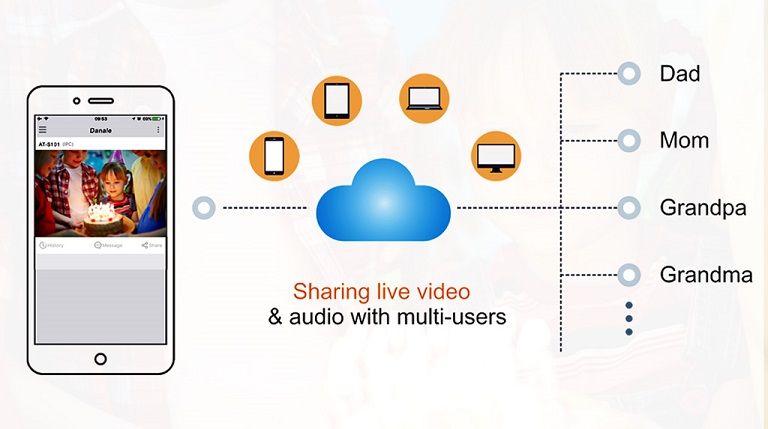 Motion-Driven alerts sent to your mobile device Two-Way Talk

The camera is also able to capture clips and can send you alerts
whenever any motions are detected, so you will always know what`s happening at home.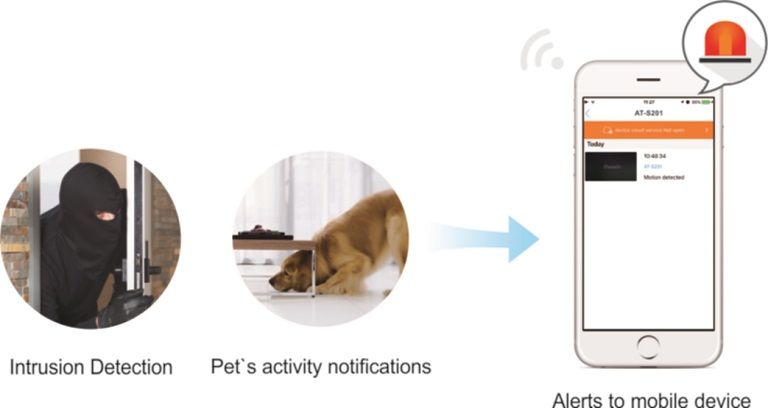 Two-Way Talk 

With the utilization of high efficiency audio format AAC which is a noise cancelling algorithm,
the built-in speaker & mic enable everything you say or hear to come through clearly and instantly. 
It`s almost as handy as a video phone.

Simple Installation 

Desktop / Wall Mount / Roof-Top Mount whichever way you like



 What's in the box

Wireless Camera x 1
AC Power Adapter x 1
User Guide x 1
Setup tool & accessories