يبدو أنك لست عضوًا في TradeKey.com بعد. اشترك الآن للتواصل مع أكثر من 7 مليون مستورد ومصدر عالميًا.
انضم الآن ، مجانًا
|
Ace Jumbo Dyeing Machine [Acemc]
الوصف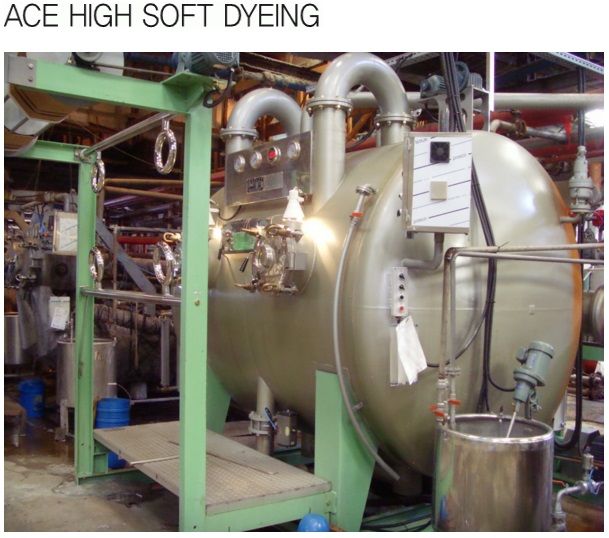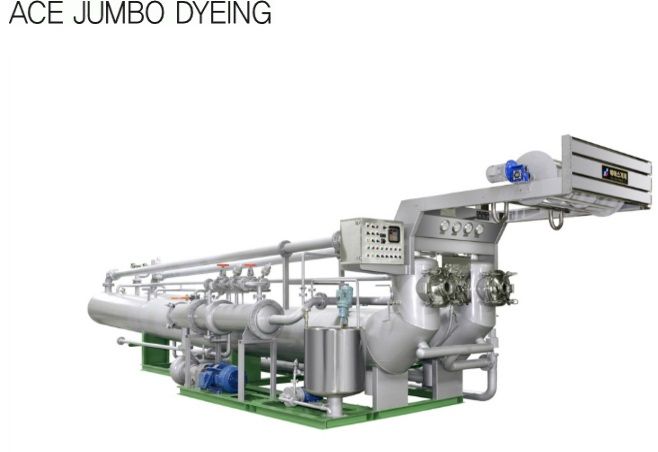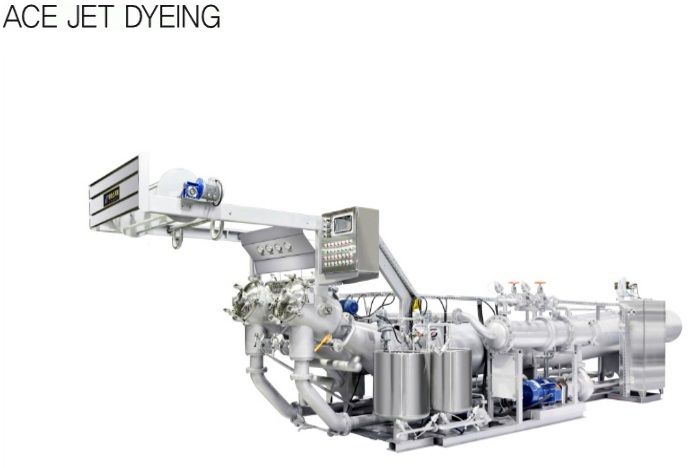 * Characteristics
1. It is available to dye a wide range of fabrics, including synthetic and natural fabrics, knit, spandex, 
  belvoir and pile fabric.
2. The machin is equipped with soft nozzle to reduce such defects as friction and pile of fabrics.
3. The 1tude 1chamber / 1tude 2chamber design is employed to achieve the improvement of productivity,
  high quality and mass production.
4. Its head lowerde design is useful to minimize the tension of fabric.
MODEL
1tube 1chamber
1tube 1chamber
ACE JD-L1
ACE JD-L2
ACE JD-L3
ACE JD-500
ACE JD-1000
Textile
kg
 200~250
400~500
600~750
400~500
800~10000
Dyer capaticy
litres
 1000~1200
2000~2400
3000~3600
2000~2400
4000~4800
steam usage
kg/batch
 300
600
850
600
1150
cooling waster usage
㎥/batch
 1.6
3.3
4.9
3.3
6.5
electric Power
kw
15
30
45
22
45
install area
m/m
1.97×10.15×3.05
1.97×10.15×3.05
1.97×10.15×3.05
2.3×10.15×3.44
3.5×10.15×3.44
Highest pressure usage
kg/㎠G
4
Highest temp. available
℃
140
개략포속
m/min
100~500
Temp. rising Speed
min
20℃~130℃/25min(steam 5kg/㎠G)
clooing speed
min
130℃~80℃/10min(cooling watea below 20℃)
لمزيد من المنتجات من موردين آخرين

Get Verified Buyers & Suppliers
Avail Free Consultation