يبدو أنك لست عضوًا في TradeKey.com بعد. اشترك الآن للتواصل مع أكثر من 7 مليون مستورد ومصدر عالميًا.
انضم الآن ، مجانًا
|
مواصفات المنتج
Brand Name :

-
Condition :

-
الوصف
Break Master Cylinder
Quick response and high brake efficiency (double action)
Function attached to Brake Booster to produce Oil Pressure by operating the Brake Pedal to the transfer pressure to the BWC with the Brake Pipe
To increase response speed and brake efficiency, 2-Stage BMC is developed as self-technology to apply to heavy machinery and military equipment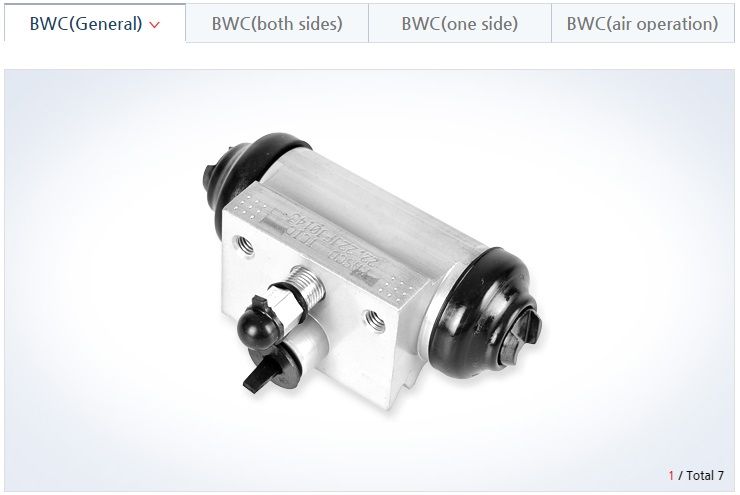 Brake Wheel Cylinder
Brake function within general vehicle Drum Brake
Movement of Piston operated by Oil Pressure produced by BMC, and attaches the Shoe to the Drum within the Drum Brake to cause brake power
Fixed on Back Plate located between the inner Shoe of the Drum Brake and end section of the Shoe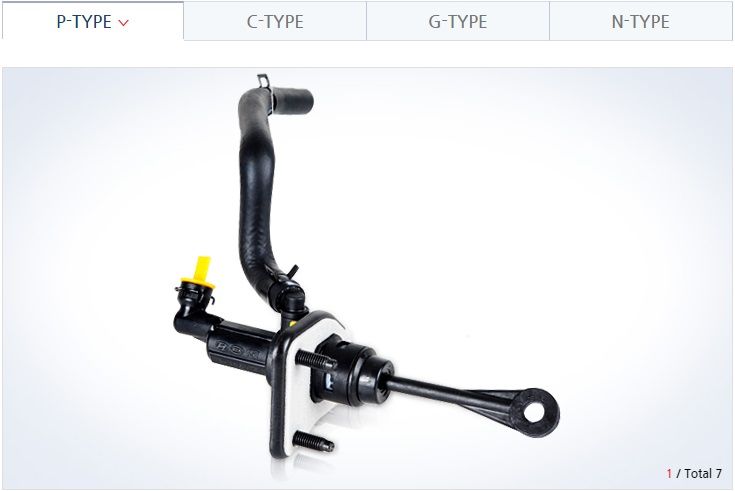 CMC (Clutch Master Cylinder)
Weight lightening and ALL Resinification Available through P-Type (Plunger)
Function to transfer the pressure through CRC or CSC by producing Oil Pressure when Clutch Pedal is operating
Fixed on Dash panel and connected to Clutch Pedal as Link structure Clutch Master Cylinder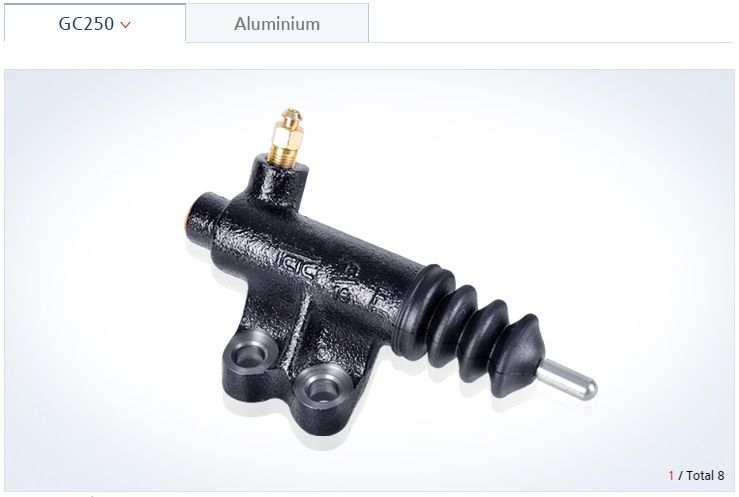 Clutch Release Cylinder
Device that cuts or transfers the power of an engine by pushing Release Fork with Oil Pressure produced from CMC
Fixed on the Clutch side of T/M Housing and assembled with a Clutch Release Fork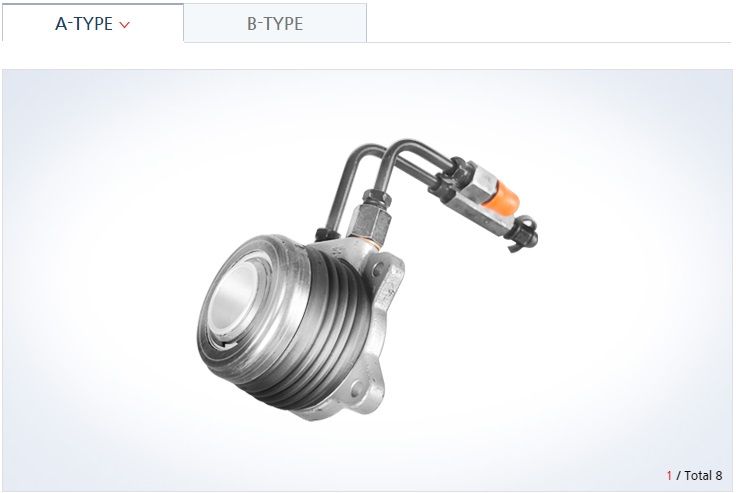 Concentric Slave Cylinde
Functions of CRC, ForK, and Bearing altogether
Increasing the efficiency of the System and reducing the number of parts by combining functions of CRC, Release Fork, and Release Bearing to strive for cost enhancement
Installation on T/M Housing between T/M and Clutch
Oil Pressure production from CMC operate Piston of CSC to control the Clutch by moving the Release Bearing attached to the Piston, by moving the Clutch Diaphragm Spring.
لمزيد من المنتجات من موردين آخرين

Get Verified Buyers & Suppliers
Avail Free Consultation